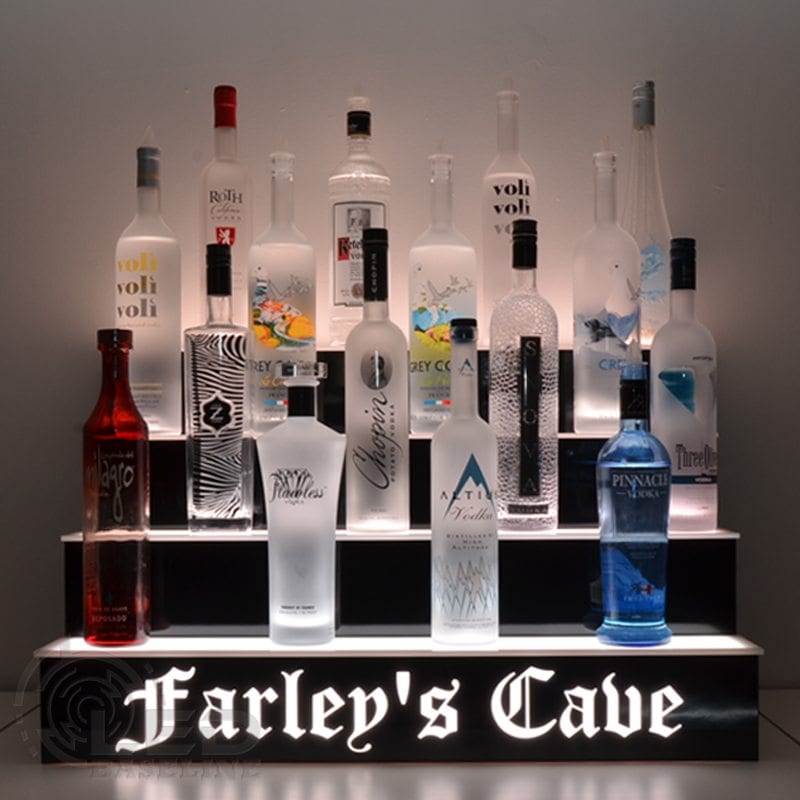 Build a Better Bar for Home Entertainment
Are you one of the millions of homeowners configuring a room into a home theater? Or do you host many social gatherings for family, friends and business associates? Then you need the means to efficiently serve adult beverages. You can create an ordinary, serviceable bar for home entertainment, or you can build a remarkable setting perfect for your theater or great room. All you need are lighted bar shelves, liquor displays and/or lighted bar furniture.
Show Off Your Collection of Bottles and Other Art
If you keep a well-stocked bar, then you probably have many attractive bottles to display. When illuminated from below or behind by LED lights, your collection of bottles will summon attention and captivate your guests. But other art also benefits from lighted displays, too. Set on glowing stands or tables, sculptures seem to come alive. Consider anchoring the ends of your bar counter with uplighted bouquets of fresh, exotic flowers when your gathering includes people you wish to impress.
Set the Mood in Your Bar for Home Recreation
Your home theater or entertainment room calls for discreet lighting, especially during show time. Yet, when you want to refresh your libations, you need a little glow to guide the way. Lighted bar shelves or liquor displays, set to a subdued hue and brilliance, allow you to find your drinks without disrupting the show for everyone else. For more lively entertainment, you can also program your LED lighted furniture, bar, displays and shelving to dynamically join the music. Using your remote controller, you can easily program any custom color scheme and light movements to create the atmosphere most appropriate for your party. From lively pulsing with the beat to a slow color rotation with intensity fades, your lighted bar equipment will please all your visitors.
You can build a boring place to serve drinks, or you can create a fabulous bar for home entertainment with custom lighted counters, shelves and displays.