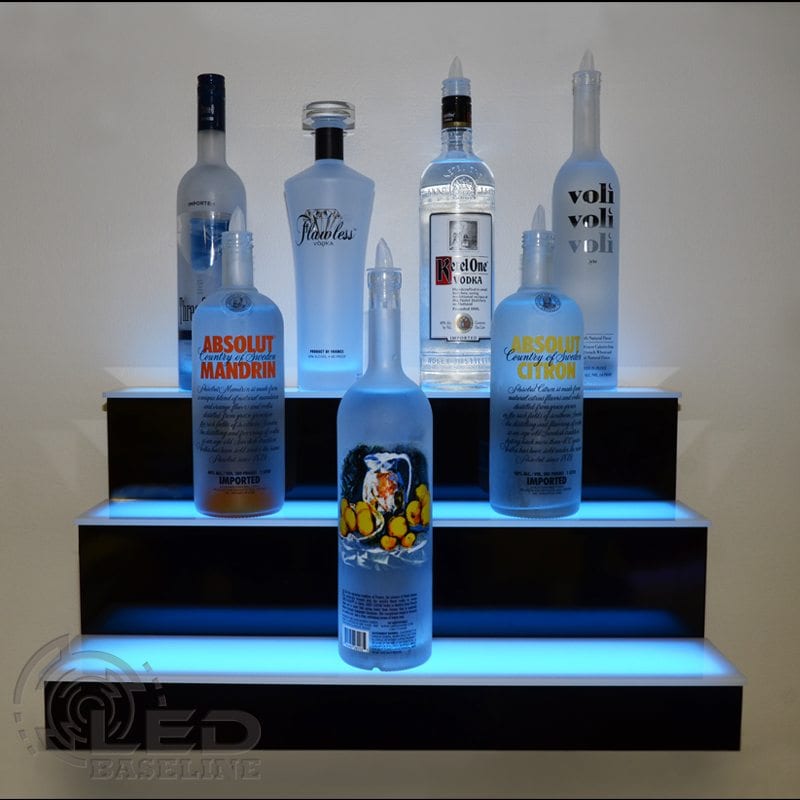 The Stars of Your Restaurant Equipment? Lighted Liquor Shelves!
Restaurant equipment is a term that encompasses a diversity of items, not all of which should be strictly ordinary and utilitarian. While preparation tables and ice makers need not sport artistic elements, when it comes to your bar, appealing presentation can set your establishment apart from the run-of-the-mill competition.
Lighted Bar Shelves Brighten Your Restaurant Equipment
When your thirsty clientele enjoy a variety of spirits, you want to have plenty to serve. All those liquor bottles should have attractive parking spots around your bar. Few tricks of the trade render your liquor supply more enticing than clever illumination. Not wanting to throw too much light from above — which may detract from the ambiance you would like to maintain — try lighting them from below and behind with lighted bar shelves. A soft glow from the shelving creates a bit of mystery behind the bar and draws the eyes of your patrons without the glare from ceiling fixtures. In fact, your lighted liquor shelves can allow you to switch off some of your more expensive lights.
Let Budget-Friendly LEDs Display Your Liquor in Style
Not only do LED strip lights within your displays cost significantly less to operate than any other type of bulb, you can program them with a vast array of custom colors. Then, you can rotate the colors at will, if you please. A dynamic color show lends a unique style to your bar arrangement. Also, because these enchanting additions to your restaurant equipment are made to order, you can have your company logo, or any other artistic design, built right into them. They offer a classy reminder to your guests that you take great pride in your restaurant.
Front of the house restaurant equipment should stand out as part of your establishment's appeal. When you want to give your customers the best dining experience possible, be sure to jazz up your bar with lighted liquor shelves.