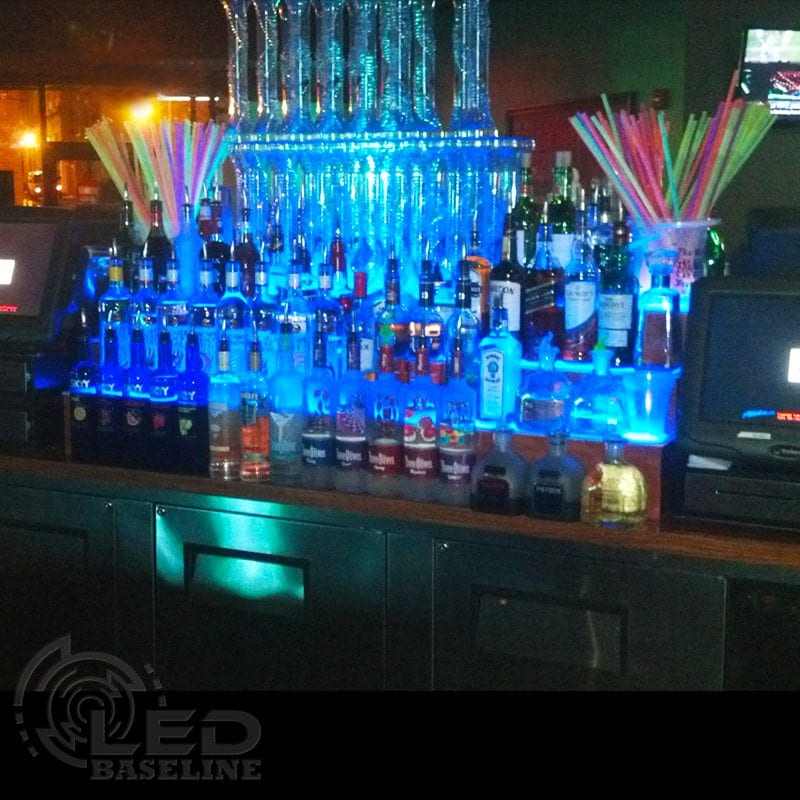 Who Can Benefit from Lighted Liquor Displays?
Lighted liquor displays can transform any ordinary bar into one that draws a more upscale clientele. With your liquor awash in a soft glow from below, your patrons can view the variety of your offerings in a more pleasing and interesting tableau. Who can benefit from adding these special displays?
Night Clubs
Because the LED lights can be programed to rotate colors, fade in and out and even pulse to the beat, nightclubs obviously could benefit from lighted liquor displays. Designed for creative dynamics, and with a hand-held remote controller, these liquor displays join the party.
Restaurants
Bars in restaurants should attract customers whether they stay to dine. Drawing customers' eyes to the bar makes for a smart business plan. Fancy liquor bottles up lit on their shelves present a sight for diners and drinkers to see and remember.
Bowling Alleys
Bowling and beer go together like fingers in grip holes. You can order your liquor display shelves with the logos of the beer, whiskeys and wines you sell. Set along the risers of the lighted liquor shelves, thirsty bowlers can see your product offerings while they wait to order.
Hotel Lobbies
Guests and locals alike love to visit a pleasant place for happy hour. When you elevate your liquor on lighted displays, you enhance the ambience in your bar, attracting the after-work crowd as well as the weary traveler.
Art Galleries and Performing Arts Centers
An LED lighted shelf exudes class whether it's in a bar, art gallery or opera house. Radiant floating shelves should do more than just transform artful liquor bottles behind the bar, but also illuminate fine art pieces for sale.
Home Bars
When the entertainment comes to your house, why not wow your friends and family with your tasteful liquor display? In a home theater, man cave or anywhere you set up a bar, lighted displays enhance the atmosphere in the comfort of your own home.
Any venue where liquor flows can certainly benefit from lighted liquor displays.