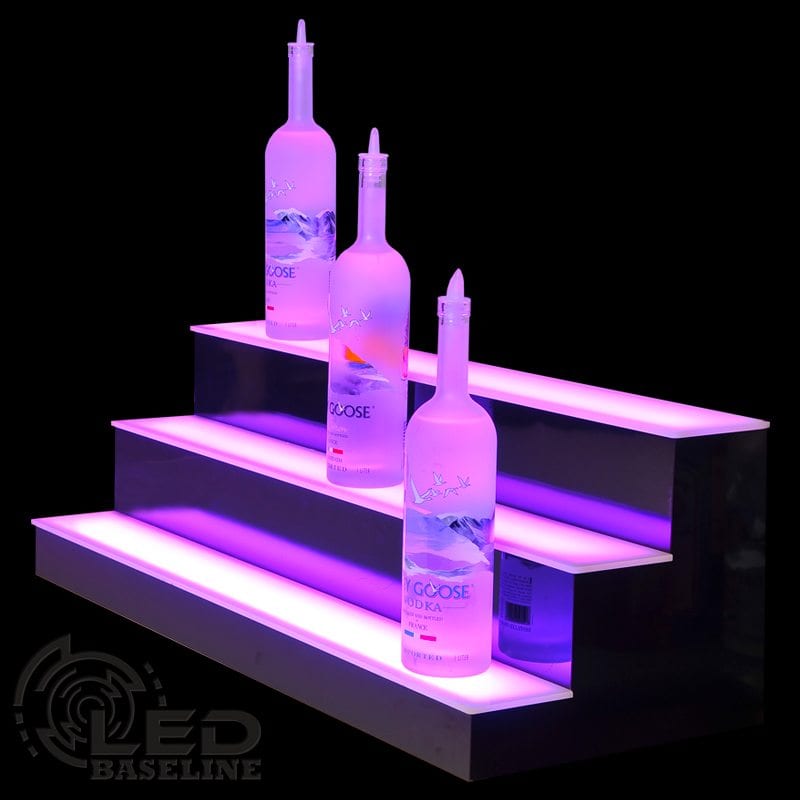 Create a Home Liquor Display to Delight the Eye
If you enjoy a loyal crowd of people who never miss your parties, you're doing something right. Clearly, you know how to entertain when your gatherings become the talk of your social circles. One element of your success is most likely your bar. However, if you find that your bar is simply a place to serve drinks and not much more, then you could take it up a notch with a home liquor display that impresses the eye and invites your guests to stick around.
Do You Own a Home Liquor Display that Creates a Buzz?
Home bars come in many configurations and sizes. They can be simple dispensaries of adult beverages or they can become destinations. Long, tall counters with seating usually capture plenty of folks during your party. But even those makeshift stands in small rooms can generate a buzz among your guests if you put your liquor on a snazzy display shelf or two. Attractive bottles arrayed on shelves lighted from within will certainly start excited conversations as your friends admire your classy bar. The more professional your bar the more opportunity you have to create an exquisite home liquor display.
LED Lights to Show Off Your Liquor Collection and Set the Mood
Lighting is everything when it comes to encouraging the right mood for your gathering. Liquor shelves illuminated from below the platform offer several benefits. First, you gain additional bar lighting without creating glare. The softer LED lights cast a radiance by which to mix your guests' drinks, so you can dim or switch off overhead fixtures. Next, the contrast of shadows surrounding the glowing displays inspire a bewitching mood. Additionally, you can fascinate your guests with a custom program of rotating LED colors beneath your collection of liquor bottles.
An illuminated home liquor display can only improve your guest's appreciation for your entertainment prowess. Whether you choose a floating shelf behind a small bar or a large customized arrangement, you'll keep them coming back party after party.