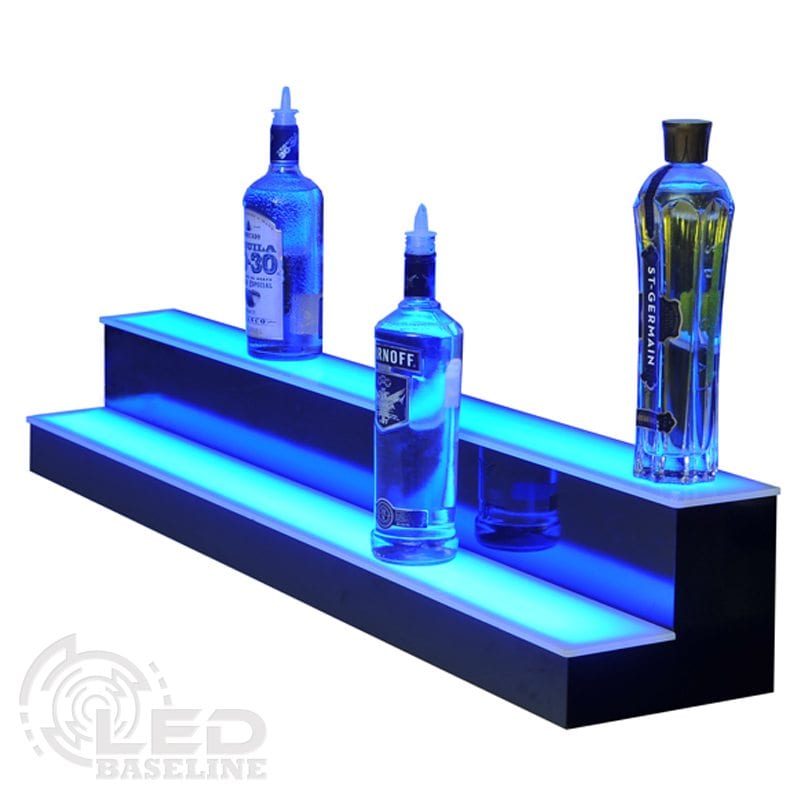 Knock Their Socks Off with These Liquor Bottle Displays
A well-stocked bar will have plenty of liquors from which to choose. Setting them out for your patrons and guests to see not only generates interest, it saves space under the bar for the more mundane and less compelling items. Tools, rags, glasses, cutting boards, appliances and even the plane-jane plastic liquor jugs can all live happily out of sight. But your good spirits, especially those in decorative glass, should proudly line your topside mixing arena. If you really want to show them off in a big way, you should invest in LED lighted liquor bottle displays.
Bright, Eye-Catching Liquor Bottle Displays
With tiered shelves propping your whiskeys and liqueurs, your assembled decanters seem a lot like a choir. When you light those bottles from below, they positively sing. Uplighting from custom LED liquor shelves envelopes your wares in an elegant, even dramatic, glow. The transparency of the glass absorbs the gentle brilliance and highlights your spirits from within. With such a unique presentation, your patrons can't help but stop and ogle your stock. Of course, the longer they linger, the more likely they are to place an extra order.
Dynamic LED Lighting Gets the Applause
When you add a dynamic light show to your bottle array, your guests will want to return with a larger crew of friends next time. You can fascinate them with a pattern of rotating light colors that you customize with your hand-held remote. With a multitude of color mixes and rotation patterns, you can keep your patrons guessing. Also, because these lighted liquor bottle displays fill your establishment with a higher level of refinement, don't be surprised if your place becomes the date night destination of choice.
Custom LED lighted shelves combined with dynamic, multi-hued light shows ramp up the appeal of your enterprise. Turn your ordinary liquor bottle displays into captivating objects of attraction and sources of higher revenues.