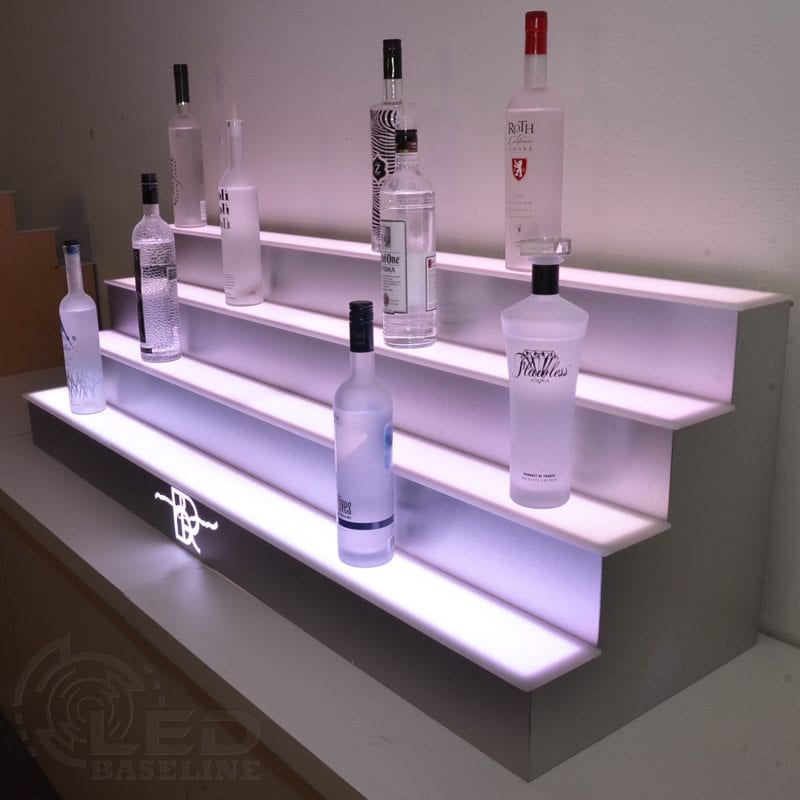 The Coolest Home Bar Shelf
Whether you're a socialite who loves throwing parties or one who simply enjoys a quiet happy hour at home, you need a home bar. This special arrangement can be as minimal or as expansive as your space allows. But one thing both types of layouts share in common is the home bar shelf.
Cool Home Bar Shelf for Uncommon Liquor Bottles
As a marketing ploy, many liquor producers use fancy bottles to attract your attention. It's a crying shame to hide these pieces of art under a counter or in a closed cabinet. Rather, you should proudly put them out for admiration. A cool LED lighted bar shelf on top of a small bar makes attractive bottles practically come alive. For a long, sweeping bar, multi-tiered sets of lighted bar shelves not only wash your liquor display in the glow of many colors, they generate delighted compliments from your party guests.
Beyond the beauty of a unique home bar shelf illuminated from within, these shelves offer practicality, as well.
Lighted Bottle Displays for Easy Libation Selection
Subdued lighting in your home's party venue, be it a man cave or general entertainment area, makes for a comfortable ambiance. It also makes it a bit difficult to see what you're doing at the bar. But when you place your liquor selections atop lighted display shelves, you can easily find what you need without twisting up the dimmer. The LED lights provide islands of gentle illumination around your stock, never disrupting the mood of the gathering. You can work your mixing magic without skipping a beat.
Is your home bar due for some enhancements? By adding lighted home bar shelves to your decorating scheme, you'll impress your guests and create a relaxed environment for socializing with family and friends. You can also incorporate LED shelves as part of your bar lighting system. Either way, you're sure to enjoy a lighted bar shelf in your home.
Order yours today from LED Baseline. It is easy!