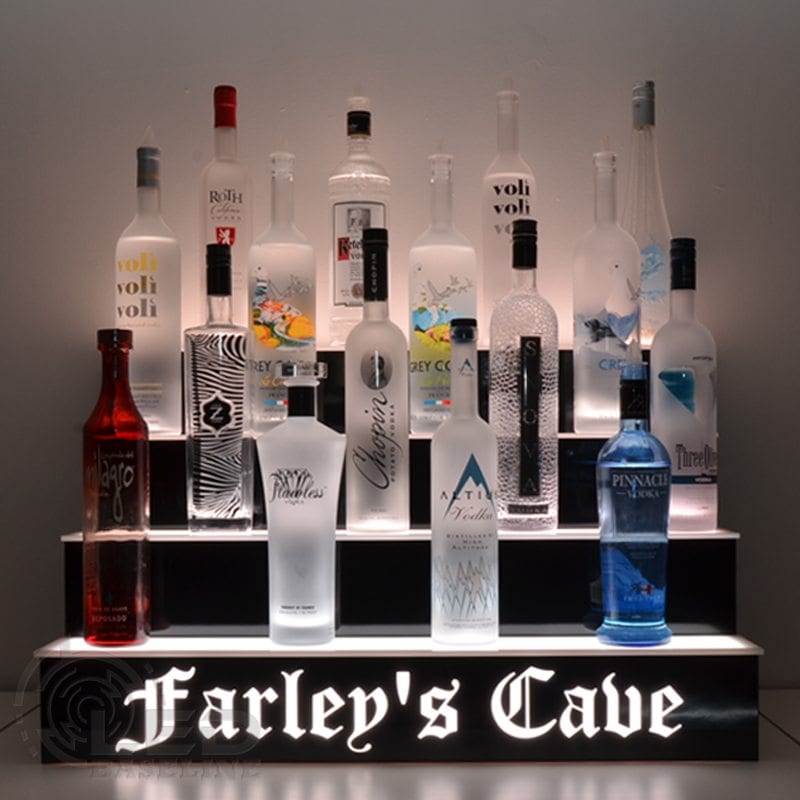 Look Like A Pro with Lights for Home Bar
Nothing makes a personal pub stand out more than custom lights for home bar from LED Baseline! You can have the look of a professional lounge right in your home (or anywhere else you like). Display your best liquor bottles, show off your drinking glasses, or astound company with a stunning piece of lighted furniture!
Illuminate Liquors with Lights for Home Bar
Whether you have a small selection of carefully chosen bottles or a wide collection of every liquor under the sun, you can order the perfect size and style shelf to show them off! Choose a multiple tier lighted liquor bottle display for your back-bar or a specially tailored wall-mount shelf to hold both your stemmed glasses and bottles. Need a display for the corner or an island counter? We can do that too! Where ever you want to exhibit your delectable offerings, we can help it look as elegantly tasteful as you please!
Pop Bottles, And Eyes, With Custom Furniture
Our lights for home bar go beyond our variety of shelving options! We also design and fabricate many types of personalized LED furniture. From bar counters to tables, we can craft a piece that is sure to wow your friends and family every time the see it. Our modern designs are as customizable as our shelves, so your entire space can have a pleasing atmosphere. You can even add custom lettering or a logo to add the right personal touch! Planning to take your party on the go? Ask about our portable furniture designs!
Get What You Want, The Way You Want It
We're always thrilled to see new ideas! If you need a liquor bottle shelf, display, or furniture with dimensions not covered by our standard order form contact us directly! We're dedicated to making your lights for home bar dreams a reality!