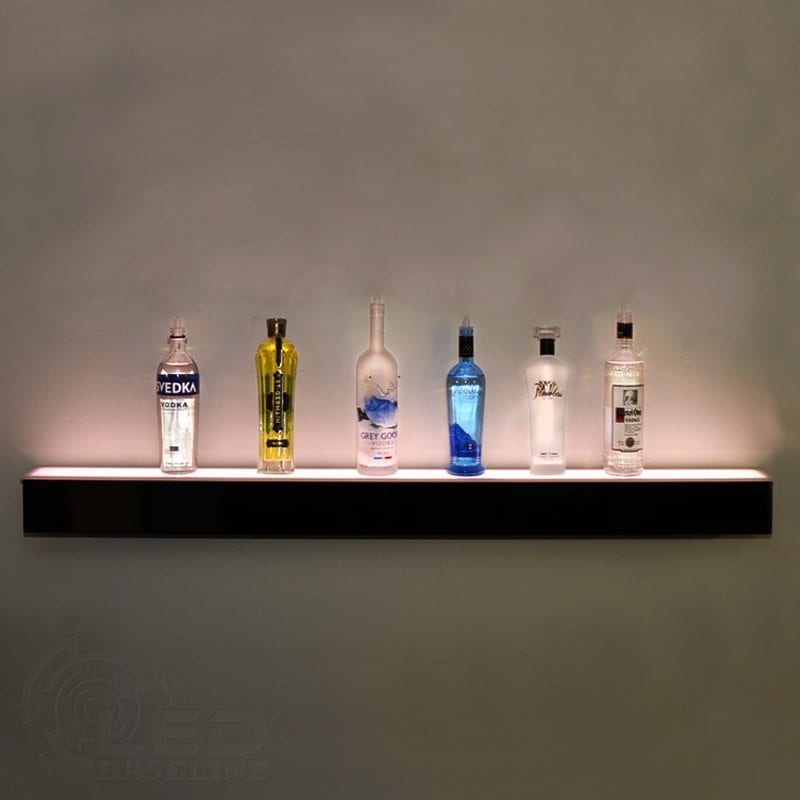 Making Displays Pop with an LED Liquor Bottle Display Shelf
An eye-catching LED liquor bottle display shelf can draw attention to all the right places. But what if your bar area has some funky geometry or is limited on straight-line wall space? Fear not! We have a variety of shelving solutions to take your liquor bottle displays to the next level. (Several levels, in fact!)
Corner LED Liquor Bottle Display Shelf
Jazzing up the corners of your establishment can feel like a challenge sometimes. If you struggle to find the perfect accent for your drab corner spaces, consider installing a custom-fit corner LED liquor bottle display shelf! We have options for both inside and outside corners in many different sizes. Need something even more specialized? We also make custom designs, so your corner shelves will fit perfect to your needs!
Island LED Liquor Bottle Display Shelf
If wall-space is at a premium, but you still want a stunningly attractive display, consider an island LED liquor bottle display shelf. These useful and stylish shelves turn any countertop or table into a jazzy showpiece that is sure to be a crowd pleaser all around. We offer a wide range of size and tier options. You can also choose between single-sided and two-sided options.
Low Profile LED Liquor Bottle Display Shelf
Another limited space option is a stylishly compact low-profile display shelf. These shelves feature shorter tiers that are still attractively designed to catch the eye no matter where they are placed. This versatile option is a favorite of our bar and nightclub customers, but they also make a great display option in the home as well!
Whatever display type you desire, LED Baseline will help make your imagination a reality! Visit our website today and design your own custom LED liquor bottle display shelf.