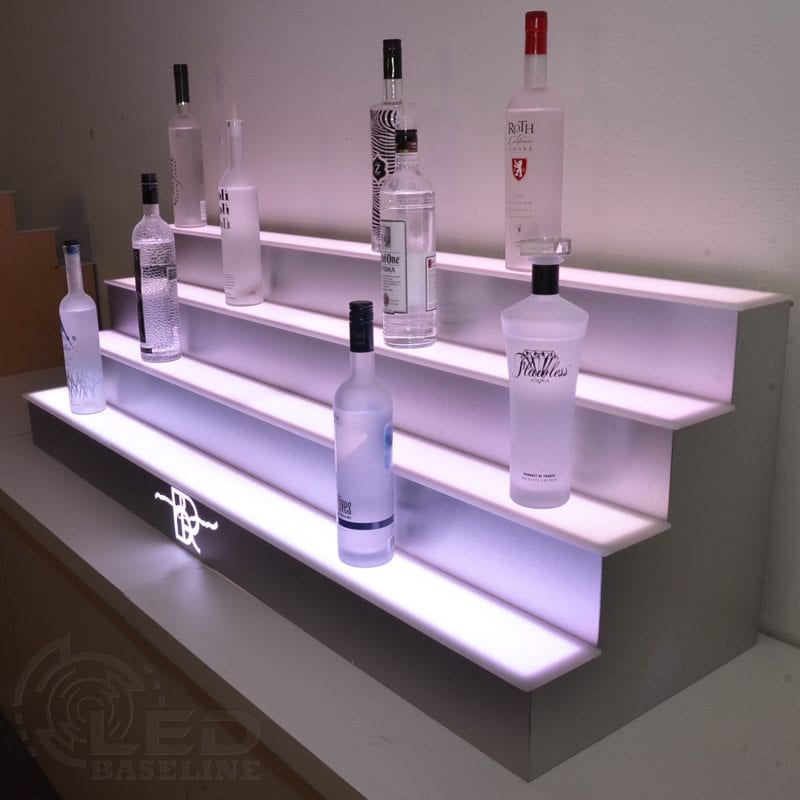 Lighted Bottle Display
A lighted bottle display can convert any home bar from merely functional to an eye-catching feature in your home decor. But such displays can serve you well in other areas of your living space, as well. Although custom-built illuminated shelves can take as many attractive forms as you can imagine, even basic designs add convenience wherever you want illuminated storage.
Lighted Pantry Shelves
Searching for items in your crowded pantry can frustrate your dinner schedule; however, by adding shelving with incorporated LED lights will wash your bottles, cans and boxes with energy-sipping illumination so you can easily find your supplies. Because LED lights for shelves can produce many different colors, you could even organize your pantry with a color-coded system, making retrievals more rapid yet.
Lighted Bottle Display for Perfumes
Perfumers try to outdo each other with beautiful and unique bottle designs. If you have a prized collection of perfume bottles, why not move them off your vanity or dresser onto floating display shelves? A lighted bottle display will make your interesting arrangement shine from within. Hung in the bathroom where guests and family alike can view them, your stock of perfume will bemuse as it also fills the room with the pleasant scents lingering around the bottles.
Ornaments Shelf
When your decorating accessories rise above the level of knick knacks, you should highlight them. Shelves that often support liquor in bars can provide the perfect foundation and backdrop for your art pieces, too. Lit from within, the shelves can serve as single stands for solitary sculptures or stacks for multiple objects. Adding a slowly rotating mix of colors will contribute to the appeal of your ornaments.
Lighted bottle displays aren't just for liquor anymore. Basic units can boost the efficiency of your meal preparation while decorative shelves can open up space on your vanity and create exhibits for all of your smaller art pieces throughout your rooms.